Enrica Croce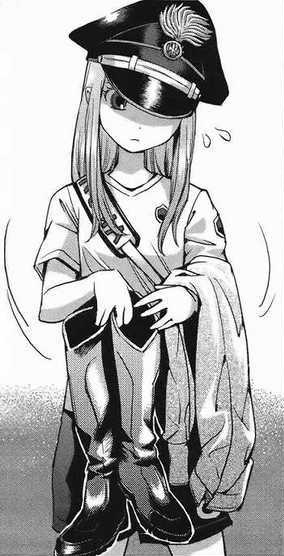 Enrica playing with Jose's clothes. Chapter 65.
Information
Professional Status
Personal Status
Debuts
Portrayal
Enrica Croce was the younger sister of both Jean and Jose. She was especially close to Jose who took the trouble of being with her as much as possible since she tended to be neglected by their career-minded parents and sibling.
Enrica was killed with her parents in a roadside bombing carried out by Giacomo Dante under the direction of Cristiano. Even in death she maintains something of a hold over her brothers: both Jean and Jose have seen her as a ghost, criticizing them both for the guilty act that Jose is turning Henrietta into a virtual replacement for her and putting his need for a younger sister over justice for his slaughtered family.[1]
References
Edit
Ad blocker interference detected!
Wikia is a free-to-use site that makes money from advertising. We have a modified experience for viewers using ad blockers

Wikia is not accessible if you've made further modifications. Remove the custom ad blocker rule(s) and the page will load as expected.